[message_box title="Our Charity Beneficiaries" color="green"]The Army Marathon is proud to have worked with and supported these great organizations in the past. For more information, please visit them at the links below. Each year, The Army Marathon evaluates and considers charities for inclusion during the next event. For more information, please contact us.[/message_box]
The Military Child Education Coalition ® (MCEC ®) is a 501 (c) (3) global, nonprofit leadership and advocacy organization focused on ensuring quality educational opportunities for military-connected children affected by mobility, family separation, and transition. The MCEC represents the over two million children of all those who serve in uniform, to include every branch of service, whether Active Duty, National Guard, Reserve, or Coast Guard. MCEC also supports the additional two million children of Post–9/11 Veterans. For more information, visit the Military Child Education Coalition.
America's Fund is a program of the Injured Marine Semper Fi Fund created to direct urgently needed
resources and financial support to injured and critically ill members of the U.S. Armed Forces and their families. This program is an established 501(c)(3) nonprofit with an America's Fund A+ rating from the American Institute of Philanthropy and a 4-star (highest possible) rating from Charity Navigator.
TAPS provides immediate and long-term emotional help, hope, and healing to all who are grieving the death of a loved one in military service to America. TAPS meets its Tragedy Assistance Program for Survivors mission by providing peer-based emotional support, grief and trauma resources, casework assistance, and connections to community-based care.
WISH for OUR HEROES is a national 501(c)(3), dedicated to assisting the men and women of the United
States active-duty military. WISH for OUR HEROES launched in November of 2009, in honor of 1SG Thomas G. Wells, who was a career Marine. The founders of WISH for OUR HEROES served on active-duty and while deployed, they recognized that a serious need existed within our military ranks. There were so manyWish For Our Heroes great charities in existence, but the majority of them focused on specific groups or categories: WIA, KIA, bankruptcy, divorce, etc. There were no charities that focused on not only helping military members falling into these extreme categories, but also helping the average, hard-working military member going through a difficult time.
Team RWB is transforming the way that America supports its veterans as they transition from service member to civilian. Team RWB is creating communities of veterans, their families, and American citizens that enjoy authentic interaction through physical and social activities.
Scott & White Military Homefront Services was designed and implemented by Scott & White Healthcare and t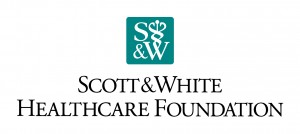 he Central Texas Fort Hood Chapter of the Association of the United States Army (AUSA) to provide individual, marital and family  counseling to those who have served in Iraq and Afghanistan post 9/11.