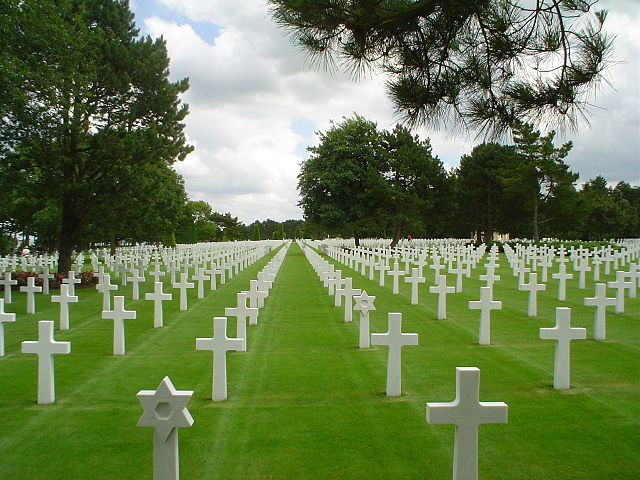 On June 8, 1944, the U.S. First Army established the temporary cemetery, the first American cemetery on European soil in World War II.[1] After the war, the present-day cemetery was established a short distance to the east of the original site.
Like all other overseas American cemeteries in France for World War I and II, France has granted the United States a special, perpetual concession to the land occupied by the cemetery, free of any charge or any tax. This cemetery is managed by the American government, under Congressional acts that provide yearly financial support for maintaining them, with most military and civil personnel employed abroad. The U.S. flag flies over these granted soils.[1]
"American military cemetery 2003". Licensed under Public Domain via Commons.