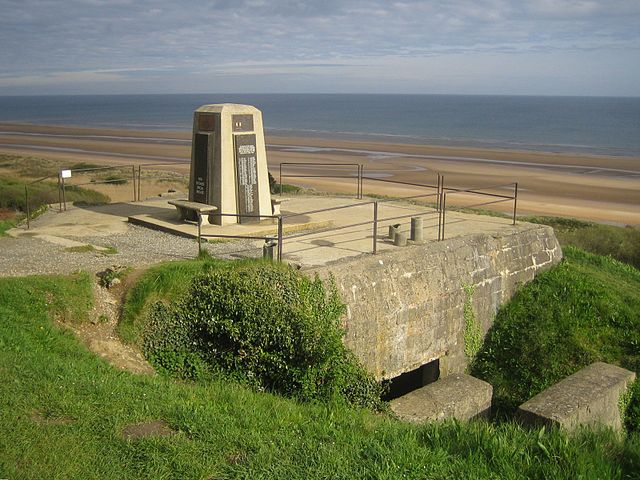 Omaha Beach was the code name for one of the five sectors of the Allied invasion of German-occupied France in the Normandy landings on 6 June 1944, during World War II.
Very little went as planned during the landing at Omaha. Difficulties in navigation caused the majority of landing craft to miss their targets throughout the day. The defenses were unexpectedly strong, and inflicted heavy casualties on landing U.S. troops. Under heavy fire, the engineers struggled to clear the beach obstacles; later landings bunched up around the few channels that were cleared. Weakened by the casualties taken just in landing, the surviving assault troops could not clear the heavily defended exits off the beach. This caused further problems and consequent delays for later landings. Small penetrations were eventually achieved by groups of survivors making improvised assaults, scaling the bluffs between the most heavily defended points. By the end of the day, two small isolated footholds had been won, which were subsequently exploited against weaker defenses further inland, thus achieving the original D-Day objectives over the following days.
"Omaha Beach Memorial on German bunker" by User: Hansm at wikivoyage shared. Licensed under CC BY-SA 3.0 via Wikimedia Commons.